2017-2018 Staff
Writer
Chloe Arambel is a student at Syracuse University studying French and International Relations. She has been an active participant in the Chino Basque dance groups since a young age, and is currently in Gauden Bat. She is also...
See Chloe Arambel's profile
Writer
Robert Lopez is a veteran journalist and former staff member of  the Los Angeles Times, who has covered a variety of stories across the U.S. and Latin America. See Lopez' website, LAJourno....
See Robert Lopez's profile
Writer
Ander Egiluz Beramendi (Leioa, Bizkaia, 1984) is a graduate in Journalism of the University of the Basque Country and has developed his career mainly in the Culture section of newspapers, magazines, and radio stations, such as...
See Ander Egiluz Beramendi's profile

Writer
Joxe Mallea-Olaetxe is a writer and former associate professor at University of Nevada, Reno. He has done extensive research on Basque carvings on aspen trees in the West and is the author of "Speaking through the Aspens." R...
See Joxe Mallea-Olaetxe's profile
Webmaster and writer
Pierre is a webmaster and one of the initial founders of Euskal Kazeta. He lives in Bakersfield.
See Pierre Igoa's profile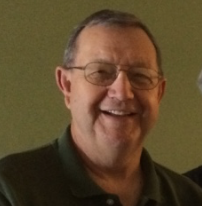 Historian
Steve Bass is a historian based out of Bakersfield, California. He is the co-author of "The Basques of Kern County." ...
See Steve Bass's profile
Editor
I have been writing about the U.S. Basque community for many years. I currently teach English at Venice High School in Los Angeles, in addition to my job as editor of Euskal Kazeta. I am the author of "Travel Guide to Basque America. " The second edition of this comprehensive book about the history, communities and...
See Nancy Zubiri's profile
Photographer
Linda Iriart is an occasional photographer for Euskal Kazeta and has her own photography business and website, Picsbylinda.com. She is based in Rancho Cucamonga, Calif.
See Linda Iriart's profile